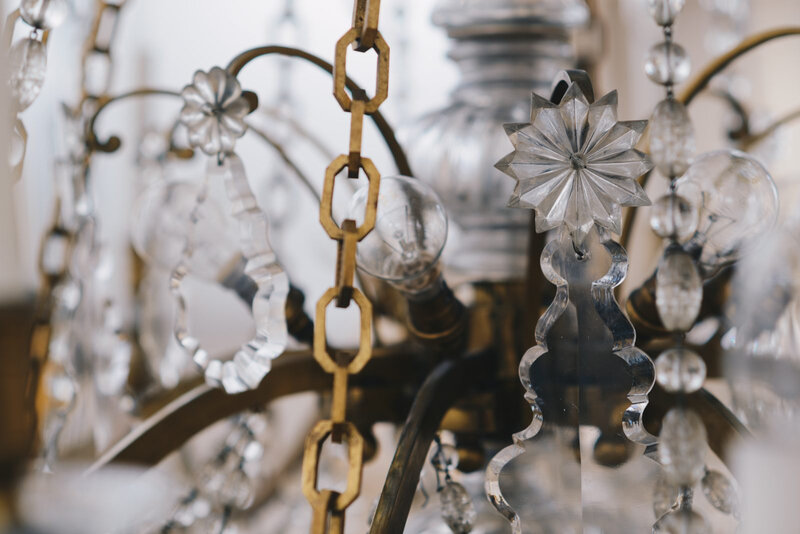 Danh Vo, 08:03:51, 28.05., 2009 (detail). SMK. Photo: Nick Ash
COPENHAGEN.- The National Gallery of Denmark is presenting a large-scale retrospective featuring one of Denmark's most internationally acclaimed contemporary artists: Danh Vo. The exhibition at SMK is the result of a unique collaboration with The Solomon R. Guggenheim Museum in New York. 
Full-scale replicas of the folds of the Statue of Liberty's robes, a chandelier that has witnessed major turning points in history, and letters from a warring and ballet-loving Henry Kissinger.
This autumn, SMK presents the largest exhibition ever presented in Denmark featuring the work of Danish-Vietnamese artist Danh Vo (b. 1975). More than 75 works of art, including several entirely new works produced especially for SMK, fill the museum's exhibition rooms. At the same time Vo also takes over the museum's Sculpture Street to present a very special project.
In his art, Vo works with existing and found materials such as a classical marble sculptures, a lavish watch, a worn-out refrigerator, personal letters and historical photographs, deconstructing and combining these objects to create new works with new meaning. He often uses his personal history as the starting point for discussing universal themes such as migration, globalisation and desire.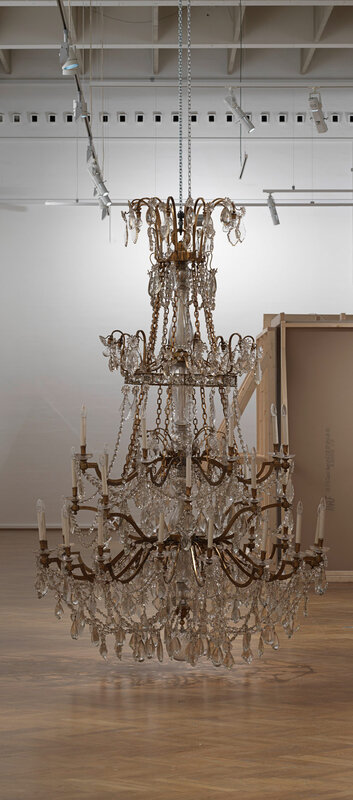 Danh Vo, 08:03:51, 28.05., 2009. SMK. Photo: Nick Ash
From 5th Avenue to Sølvgade
The exhibition Danh Vo –Take My Breath Away is created in collaboration with the Solomon R. Guggenheim Museum in New York, which presented the first version of this exhibition in the museum's iconic rotunda this spring. For the SMK show, Vo has developed entirely new settings for the presentation of his works – including large-scale Chinese pavilions made of wood and an original pink food truck, which has also been brought in from China.
For his display in the Sculpture Street, Vo has chosen a selection of classical sculptures from the Royal Cast Collection, combining them with circular daybeds upholstered in original fabrics by the noted textile company Kvadrat as well as with Akari paper lamps and herb beds grown in collaboration with the museum café, Kafeteria, which he took part in designing earlier this year.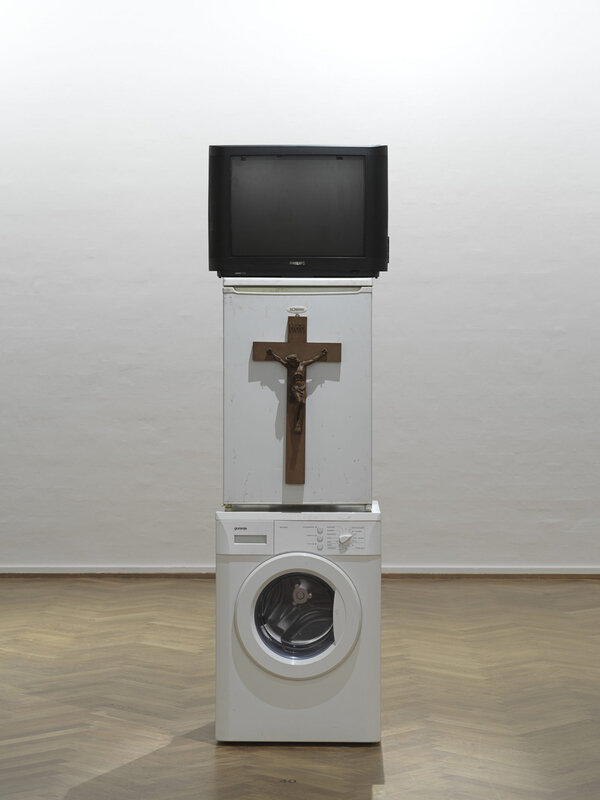 Danh Vo, Oma Totem, 2009. Photo: Nick Ash
Danh Vo and SMK
SMK has followed Danh Vo ever since the early beginnings of his career, making this his third exhibition at the museum. A crucially important contemporary artist, Vo is particularly interesting to SMK because his art delves into cultural, aesthetic and political aspects of the past, reflecting current themes and issues in history. This approach closely resembles how SMK, being a national gallery that houses art from the fourteenth century to the present day, works with the past and present and all their mutual interactions under the same roof.
Danh (pronounced ya:n) Vo was born in Vietnam in 1975, but arrived in Denmark at the age of four. He and his family fled Vietnam on a boat built by Vo's father. Hoping to reach the USA, the family was picked up by a Mærsk vessel in the Pacific Ocean and ended up in Denmark.
Vo is a graduate from the Royal Danish Academy of Fine Arts and the Städelschule in Frankfurt.
In 2012 he received the Hugo Boss Prize, an international art award.
Vo has presented solo shows across the world, including at Solomon R. Guggenheim Museum, New York (2018), Museo Nacional Centro de Arte Reina Sofìa, Madrid (2015-16); Museum Ludwig, Cologne (2015) and Museo Jumex, Mexico City (2014–15). In 2015 he represented Denmark at the Venice Biennial.
In May, Observer.com listed Vo as one of the artists who will change the world in 2018. »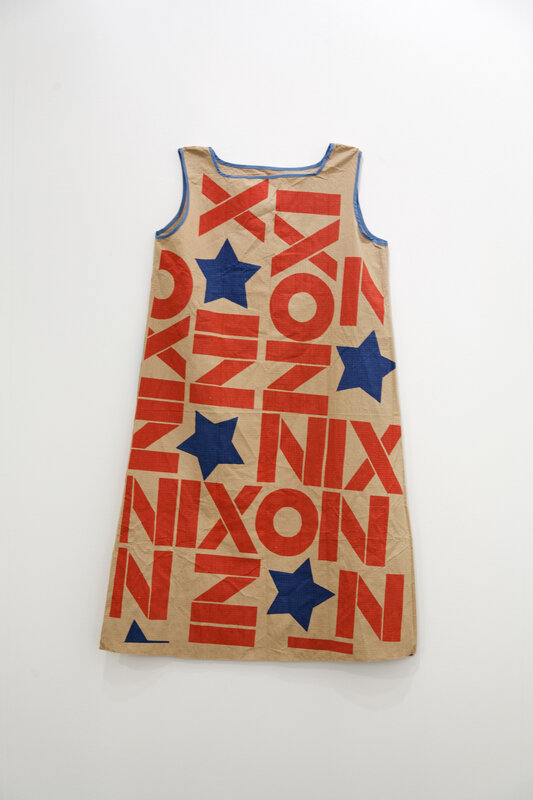 Danh Vo, Dress, 2008. Color print on paper. 85 x 40 x 4 cm. Art Collection EFG Private Banking.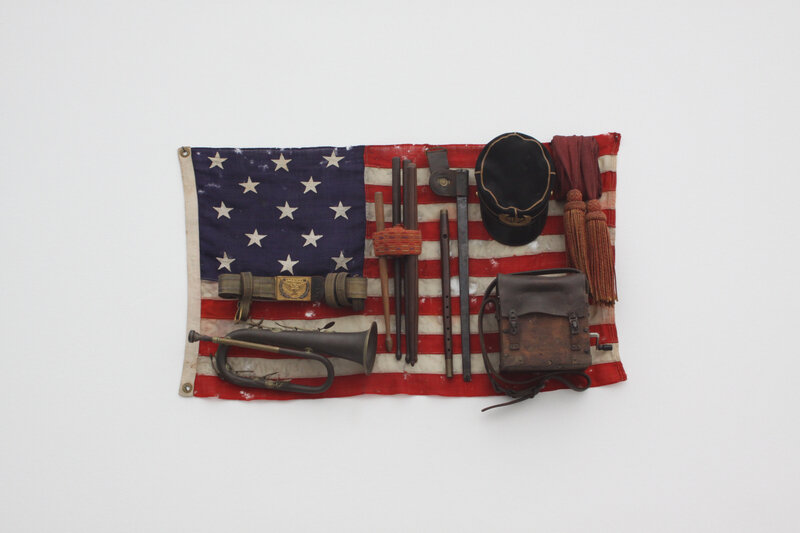 Danh Vo, She was more like a beauty queen from a movie scene, 2009. Brass bugle, felt cap with velvet, bayonet sheath, field radio with wood and leather case, sashes, wooden drumsticks, fife, leather sword belt with gold and silver details, and 13-star American flag. 54,5 x 96,5 x 13,5 cm. Collection of Chantal Crousel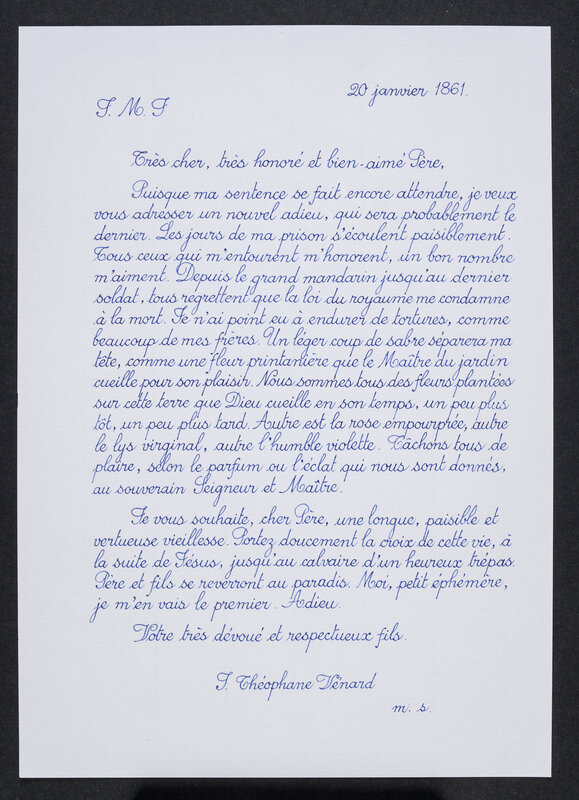 Danh Vo, Uden titel, 2009. Blæk på papir. Den franske missionær J. Théophane Vénards sidste brev til sin far inden, han blev halshugget, kopieret af Danh Vos far, Phung Vo. SMK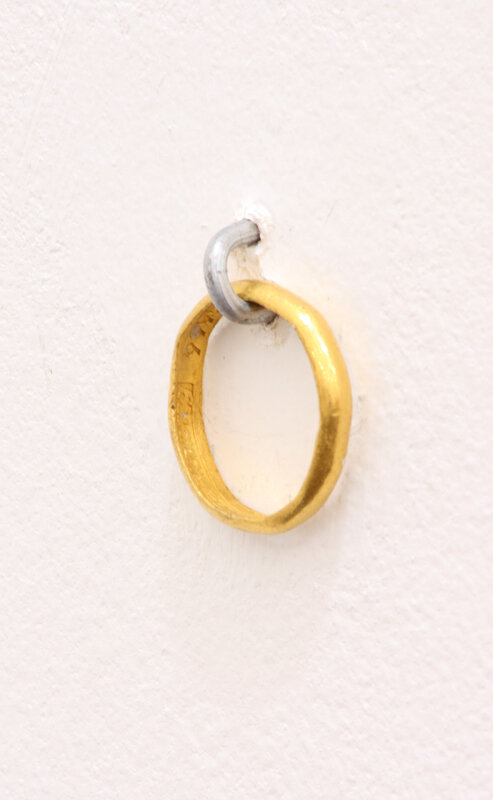 Danh Vo, Untitled (ring), 2009. Gold, handwritten document. 2 cm diameter, height 3 cm including hanging nail. Photo: Galerie Bortolozzi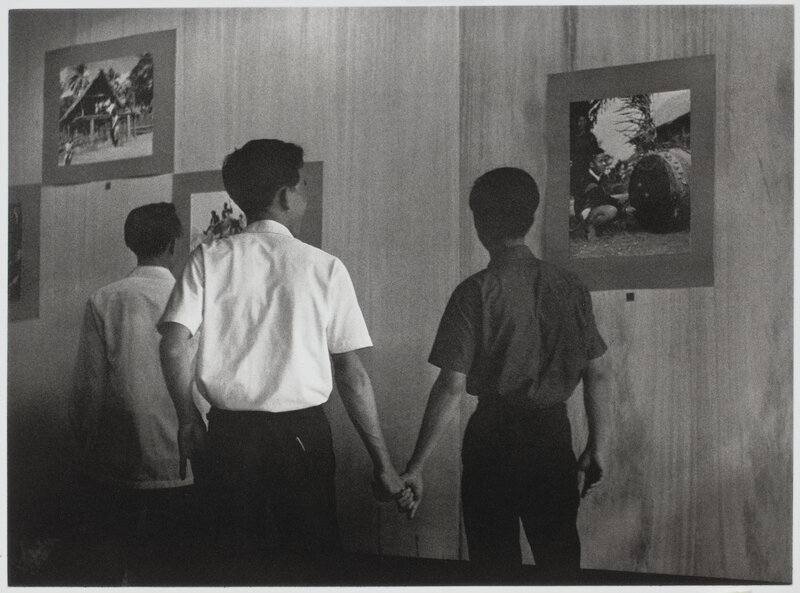 Danh Vo, « Archive of Dr. Joseph M. Carrier 1962-1973 », 2010. Fotogravure. 380 x 450 mm. SMK.
Danh Vo, We The People (detail), 2011-2013. Copper. SMK.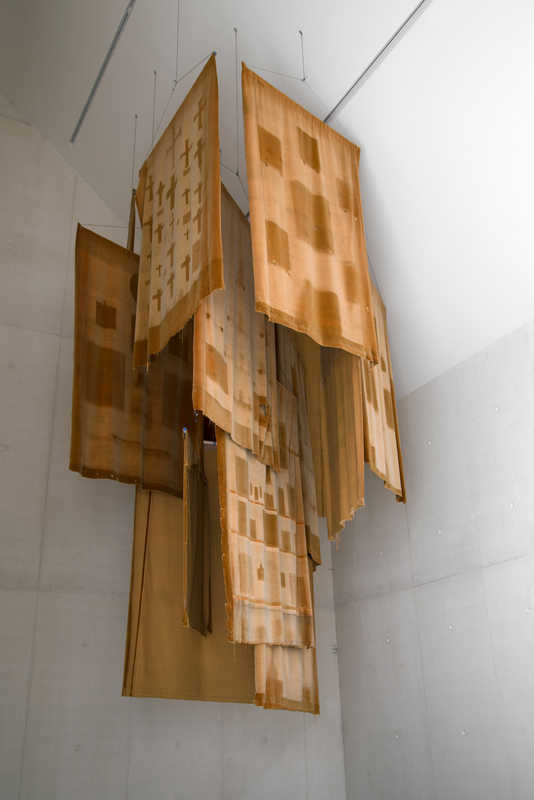 Danh Vo, Christmas (Rome), 2012-2013.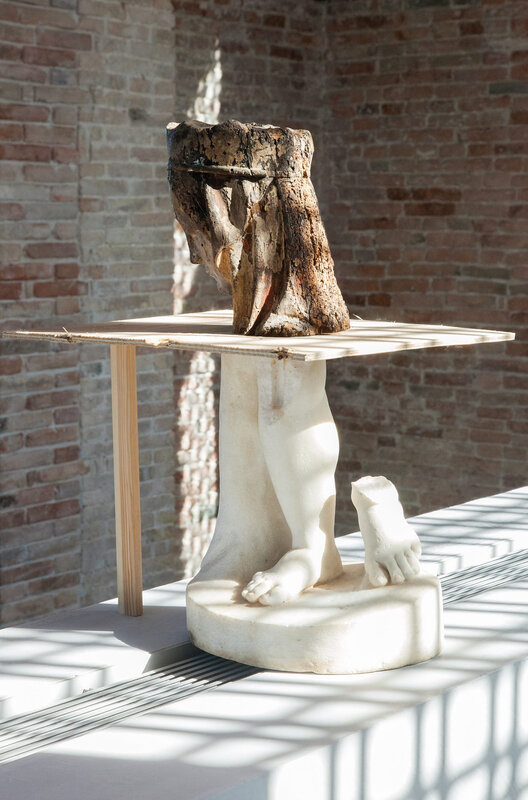 Danh Vo, Your mother sucks cocks in Hell, 2015.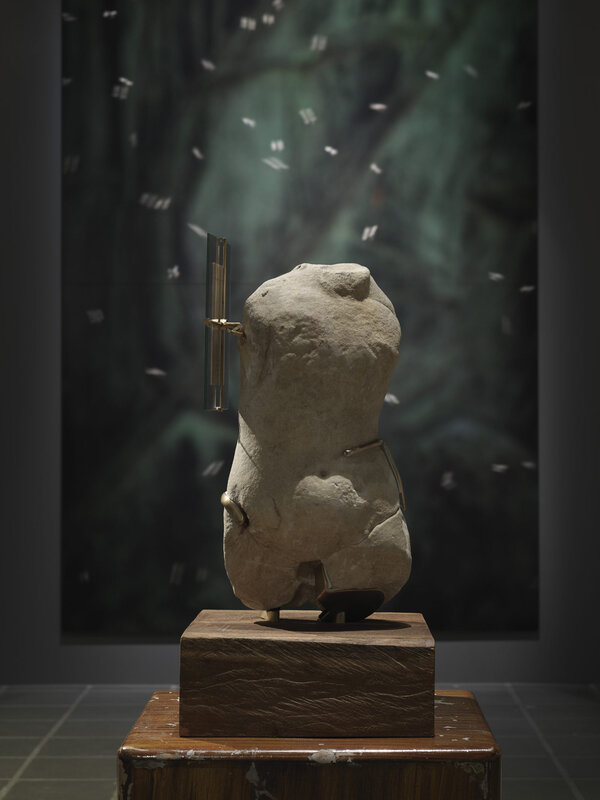 Danh Vo, Untitled, 2018. Venustorso af marmor (romersk, 1.-2. årh.) og Marcel Duchamp, L.H.O.O.Q. Mona Lisa, Barberet, 1965, bearbejdet spillekort, messingbeslag af Eric Araujo. Courtesy kunstneren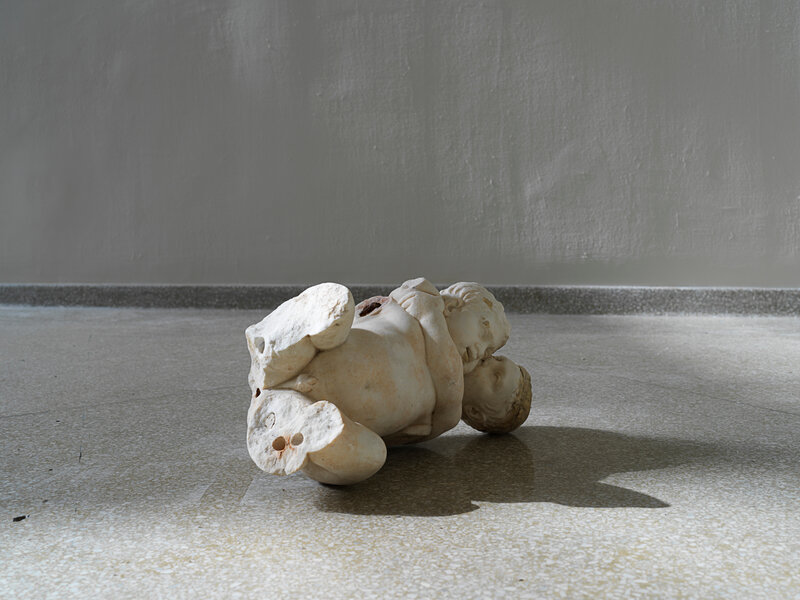 Danh Vo, Roman marble wrestling children, Roman marble. Courtesy the Pinault Collection, the artist and Marian Goodman Gallery New York/London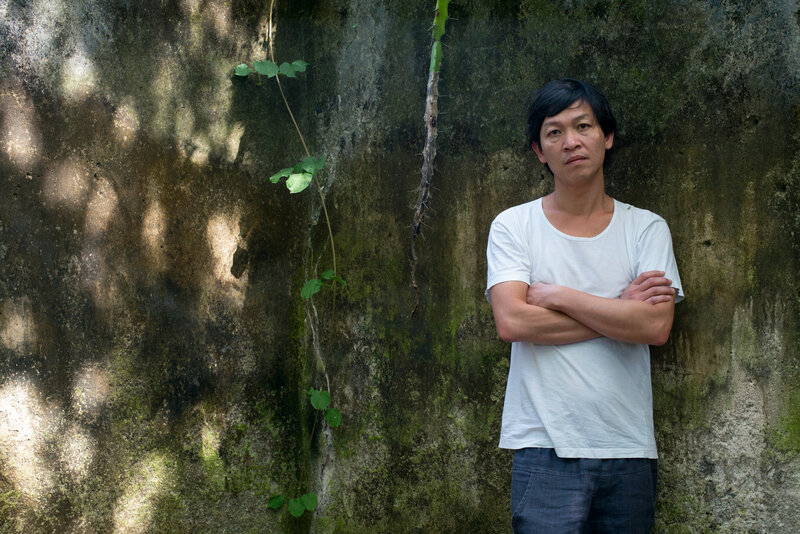 Portrait of Danh Vo. Photo: Heinz Peter Knes.